Language Centre Staff are actively involved in research in the area of language education. Findings are published in a wide range of journals and presented at conferences
---
New Trends and Issues in Teaching Filipino to Non-Native Speakers: The Case in Malaysia and Brunei Darussalam
Adveva, F.M. 'New Trends and Issues in Teaching Filipino to Non-Native Speakers: The Case in Malaysia and Brunei Darussalam.' February, 2016. (Read More)
---

Teaching Arabic Language Skills for Beginners According to the Objectives of Common European Framework Reference (CEFR), Through Computer Based Language Learning Games
Mohamed Mohieldin Ahmed. 'Teaching Arabic Language Skills for Beginners According to the Objectives of Common European Framework Reference (CEFR), Through Computer Based Language Learning Games.' Second International Conference for teaching Arabic, University of Jordan April 21st to 23rd, 2015. (Read More)

---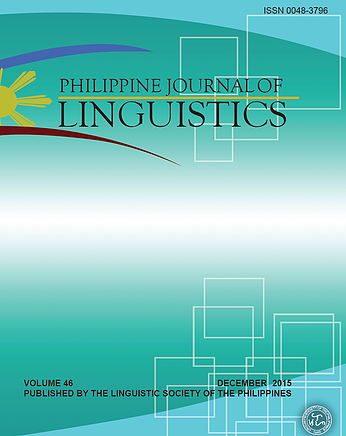 The Filipino Language Programme in Brunei: Challenges and Updates.' Language, Culture, Multiculturalism, Multilingual Education, and the K-12 Curriculum: Trends, Issues, Challenges, Practices
Adveva, F.M. 'The Filipino Language Programme in Brunei: Challenges and Updates.' Language, Culture, Multiculturalism, Multilingual Education, and the K-12 Curriculum: Trends, Issues, Challenges, Practices. University of the Philippines-Diliman. November 20 – 22, 2014. (Read More)

---
Other Publications
Adeva, F. M., 'Filipino Language Teaching in Brunei: Acquisition and Retention.' 5th International Language Learning Conference 2013, Penang, Malaysia. 11-13 November, 2013.
Adeva, F. M., 'Filipino Language Teaching and Testing for Beginners: The Malaysia and Brunei Experience.' International Conference on Language Proficiency and Testing in Less Commonly Taught Languages, Bangkok, Thailand. 17 – 18 August 2012.
Nicol, M. and Elgar. A. 'Developing Academic Writing Skills in University Students: Current Practices and Problems at UBD. E4BT Conference. ITB 24 – 25 October, 2012.
Noor Azam Haji-Othman.'Foreign Language Teaching and Learning in Southeast Asia (SEA): Trends and Future Challenges.' 3rd Annual International Symposium of Foreign Language Learning (#rd AISOFOLL), Jakarta, Indonesia. 31 October – 1 November 2012
---
LC Academic Events
Hosted Public Talk, Curriculum Development Challenges and Opportunities at a Canadian Technical College in Qatar, by Mr Derrick Clifford Hann, College of North Atlantic, Qatar. 21 February, 2013.
Hosted Public Talk, English Education in Korea: Challenges Korean University Students Face in Acquiring English, by Mr Vladan Kajgo, Dankook University, Cheonam Campus, South Korea. 21 February, 2013.